---
PRO-COB7
180MM HIGH SPEED ANGLE GRINDER
> A new generation of 2000 watt, Light Weight Angle Grinder for every type of cutting & Grinder work.
>Specially useful where fast cutting is required and are capable of handling continuous production
>These Grinder maintain their rated output even under the most exacting heavy duty conditions
>If find application in all heavy Weld dressing work, foundry grinding and in cutting – off risers and runners
>Extra Long Life because of hardened spiral bevel gears.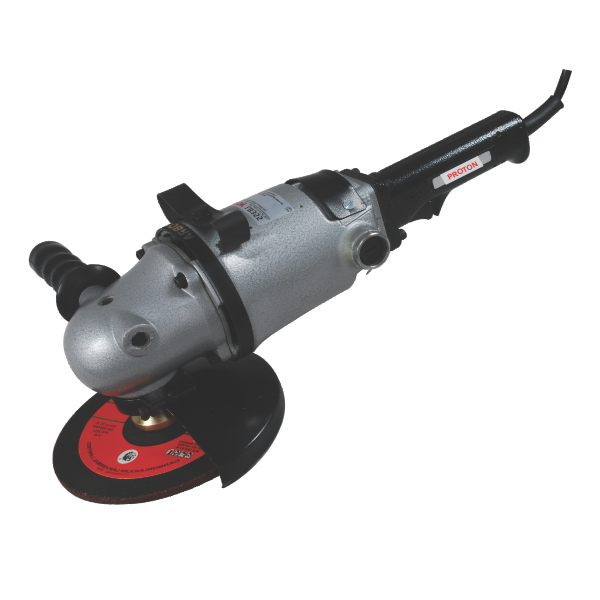 PRO – C0B7
PRO – C0B9
Rated Voltage
235 V
Supply 50Hz
A.C / D.C
Full Load Input
2200 watts
No Load Speed
7200 rpm
5800 rpm
Full Load Speed
5000 rpm
4500 rpm
No Load Current
4.1 amps
4.6 amps
Full Load Current
10.0 amps
Duty Cycle Rating
30 mins.
Approx Net Weight
11.2 kgs
11.4 kgs
RPM Indicated is at no load.
Walt indicated at rates input.
Rated Voltage 220/240 Volts.
Rated Frequency 50 Hz. A.C/D.C.
Product pictures and illustrations are as true as possible but not binding.
In the interest of continual improvement, PROTON reserve the rights to alter its product design or change specification without prior Notice.
---